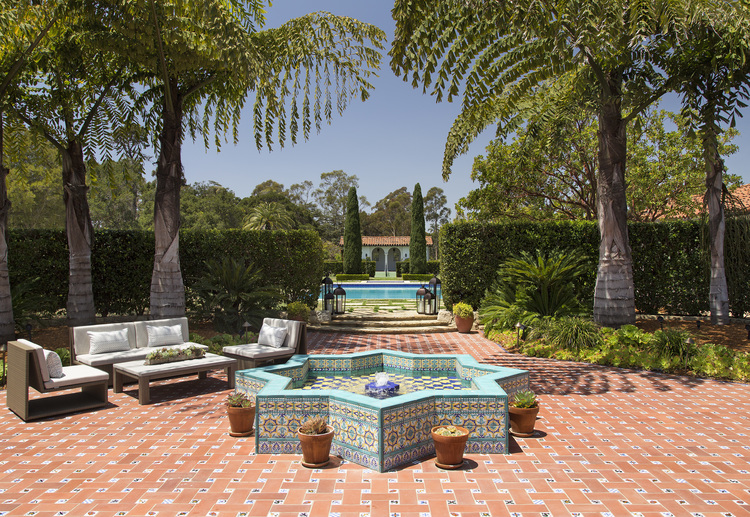 03 Mar

CVLUX | LUX Design Coastal Elegance

Article by: Mike Ragan | CVLUX

When Aspen interior designers Maggi Whitmer and Carrie Wolfer of Della + Zella Interiors were approached by their clients who were moving full time to their new Montecito home, it was a dream. Working with a blank canvas, their mission was to create a family home perfect for three children under six and a new puppy. This classic California estate needed to be casual, comfortable, durable and functional. The pool is used every day and the doors are always wide open creating a seamless transition from indoors to outdoors. They integrated layers of texture with rich woods, glazed linens, tailored wools, seagrass and local finds from Santa Barbara and Los Angeles.

When it came to creating the outdoor dining room, the designers looked to the patio which the whole house opens on to. They felt that this was the heart of the home. Taking advantage of the almost perfect Southern California weather, most meals are enjoyed here.

Another feature of this indoor-outdoor home is the magnificent vegetable and cutting garden just outside the master suite. The sights, sounds, and fragrance from the garden serve to enhance the casual elegance of daily life.