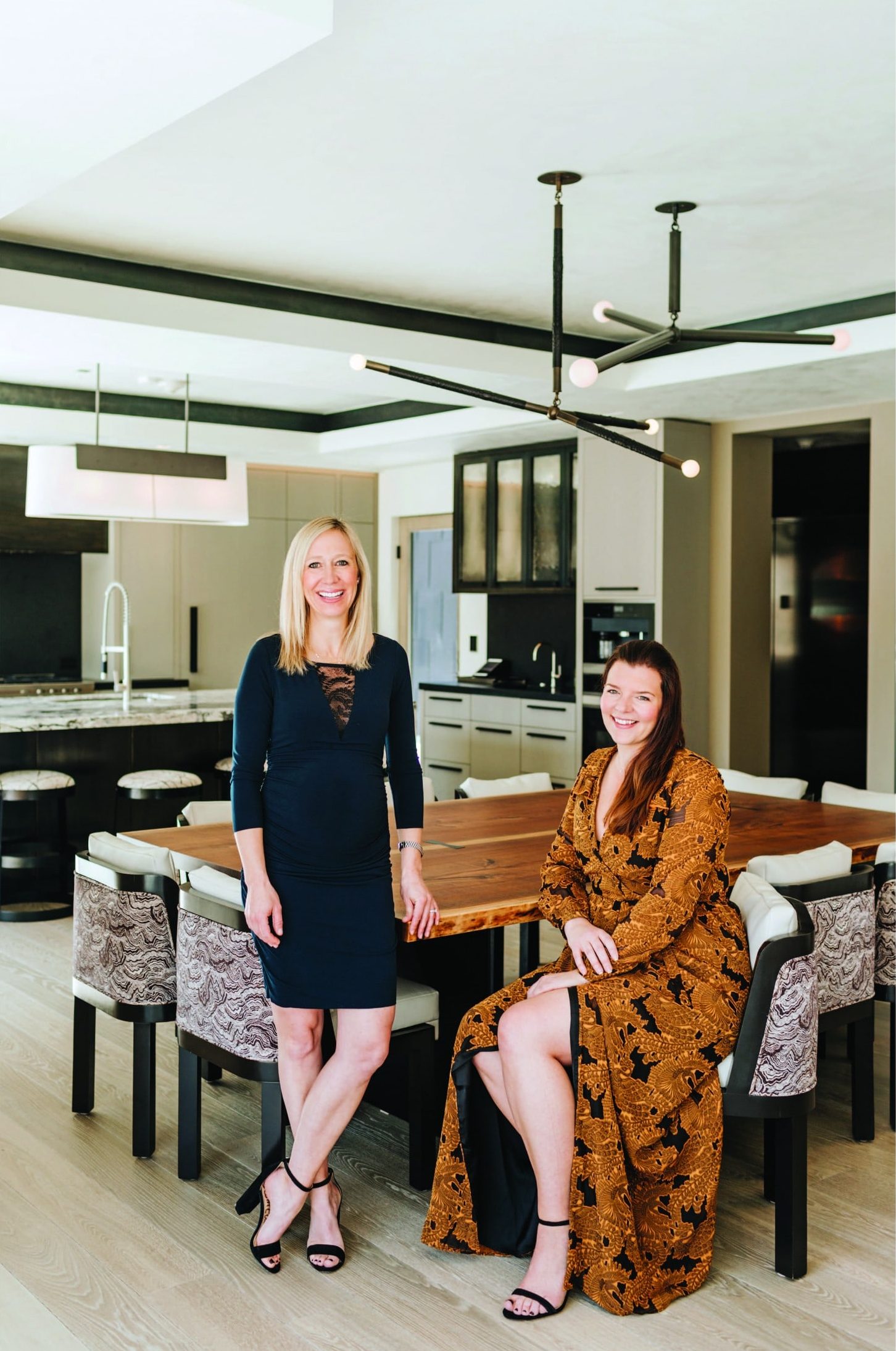 12 Nov

Aspen Magazine | Design Duo (Exist)

Article by: Katie Shapiro | Aspen Magazine

Whitmer Thompson and Wolfer unveil a recently completed Dancing Bear Aspen penthouse.

For Carrie Wolfer and Maggi Whitmer Thompson, their formative years working alongside each other at one of Aspen's leading interior design firms has shaped their vision and collaboration as principals and partners of Della + Zella Interiors.

After landing at altitude following their collegiate art studies—Wolfer at University of Cincinnati and Thompson at the The Art Institute of Pittsburgh—they decided to branch out on their own seven years ago. The name of their company could have been easily coined Wolfer + Whitmer, but was realized by chance when their great-grandmothers came up in conversation while plotting their path. "We were thinking about family names, and I said, 'The only one I like is my great-grandmother's: Zella May," explains Whitmer. "Carrie said, 'Wait, what? My great-grandmother's name was Della May.'"

Reflecting fondly about how their namesakes were both hardworking, creative, artistic types, Wolfer and Thompson proudly honor them through their work on a wide range of residential design projects. While the majority of their clients are local, Della + Zella—a sunny studio space on the banks of the Roaring Fork River in downtown Aspen—has also put its stylish stamp on homes in New York City; Austin, Texas; Santa Barbara, Calif.; Denver; and Chicago.

"The growth of our business has been very organic and built on the deep connections we have developed over the years in this community," says Wolfer. "We are relationship-based and almost all of our clients come to us through word-of-mouth referrals."

Della + Zella's accessible and self-described down-to-earth approach is what sets it apart in a notoriously high-end market, while never compromising the duo's expert eyes for high-end homes. It's that juxtaposition that has earned them accolades, most recently taking third place as best interior designer in The Aspen Times' Best of Aspen 2018 annual awards issue.

Whitmer says of their overall aesthetic: "We really appreciate traditional design, modern design and everything in between. We strive to make things feel up-to-date but classic and timeless at the same time… never trendy, but always unique."

Of course, that's always curated to the client. "We try to guide our clients to the best version of their personal taste," adds Wolfer.

After they just unveiled a complete interior penthouse project in the new Mountainside Building at the Dancing Bear Aspen, we asked the chic collaborators to share their top picks of elements and accessories that make a mountain home a signature Della + Zella design (and a few of their favorite local haunts included too).